Zlatan Ibrahimovic is one of the most famous football players in the world. He is a living legend and still active playing football to this day. Currently, Ibra is playing for MLS team LA Galaxy.
This Swedish striker has scored over 500 goals in his professional football career. There is no doubt that sometimes he is dubbed as "God" by many people around the world. Here is Ibra's biography for those who want to get to know him.
Early Life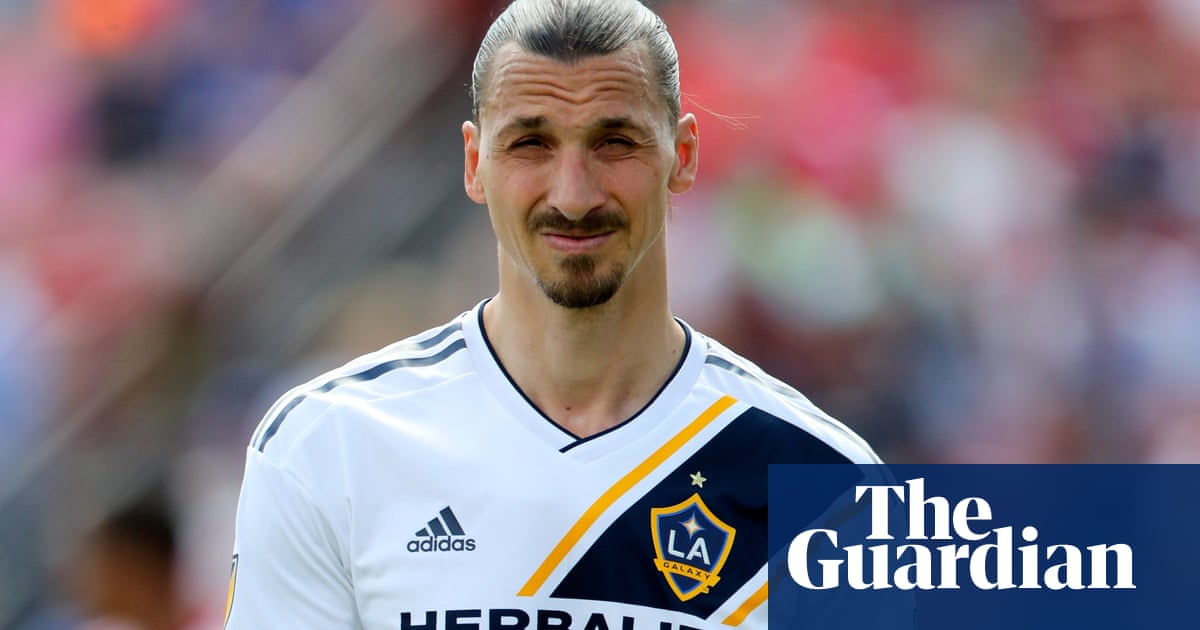 Zlatan Ibrahimovic was born on October 3rd 1981 in Malmo, Sweden. His parents are from Bosnia and Albania. As a kid, Ibra loved football quite extremely, especially after the age of six where he was given his first football boots.
He immediately joined local football clubs in the area where his football skill were getting better and better every day. Ibra idolized Ronaldo de Lima and Gabriel Batistuta. He always stated as a kid that he wanted to be just like his idols.
Early Club Career
Ibra's professional football career started in Malmo FC, a local Swedish club in 1999. Two years later, he was transferred to Ajax. His career started to shine in 2004 after he was moved to Juventus. In the next 5 years he played for big teams, including Inter Milan, Barcelona, and AC Milan.
In Juventus, Ibra managed to score 23 goals from 70 appearances. In Inter MIlan, he did better by scoring 57 goals from 88 appearances. When in Barcelona and AC Milan, he scored over 50 goals combined.
Later Club Career
31 years old Ibra does not stop playing football for big teams. The striker moved from AC Milan to Paris Saint Germain in 2012. In PSG, he stayed for quite a long time, 4 years. He becomes one of the best goal scorers in PSG history by scoring 113 goals out of 122 appearances.
After PSG, Ibra tried his luck in Premier League, joining Manchester United in 2016. He was there for two years and scoring 17 goals out of 33 appearances. In 2018, Ibra decided to move to the USA and joined LA Galaxy, in which he is still active playing there to this day.
International Career
Zlatan Ibrahimovic is probably the best football player in Sweden up to this day. He had been involved in the national team since 1999. However, he decided to retire from national team in 2016 in order to give bigger opportunity for younger players.
Ibra joined Sweden U18 national team and Sweden U21 in his youth. He joined the senior national team from 2001 to 2016 in which he scored 62 goals from 116 appearances. He played for Sweden in both World Cup and Euro.
Personal Life
Ibra lived together with his longtime partner, Helena Seger. The couple has two sons together Maximillan and Vincent. They are currently living in Los Angeles today.
Ibra is fluent in several languages, including Italian, English, and Spanish. He can also speak Swedish, of course, and Bosnian, his parents' native language.
Considering that Ibra has been getting involved in football since the very early time of his life, it is understandable why he is such a devoted and skillful player. To this day, Zlatan Ibrahimovic is and always will be one of the best footballers in the world.